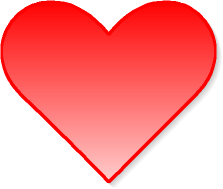 Valentine Hunt 2022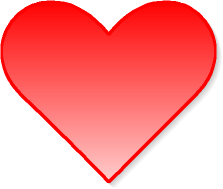 Old Reid Park & Kirby Preserve - February 12, 2022
We had a cold, icy day for orienteering with 47 orienteers in 26 starts, with temps in the high teens to mid 20's.
Although the ice was tricky to navigate, everyone seemed to enjoy the outing, with no major injuries from falling. Some of those out for competition came prepared with their metal spiked cleats!
Many people mentioned they had a hard time finding control 35 used on all the courses. As the mapper I'll take the hit on that. The control was in a portion of a 2m x 2m tuft of tall ornamental grass (mapped using light yellow) surrounded by mowed grass (dark yellow). However the feature was drawn to its actual scaled size on the map, and the difference in hue was slight enough that the printed map didn't show it very well. Upon consultation with the IOF International Specification for Orienteering Maps for symbol 403 - Rough Open Land, its minimum map size is 1mm x 1mm. For the map used at the park at a scale of 1:5,000 that corresponds to a ground size of 5m x 5m, not 2m x 2m. As such it was hard to read on the map. If you're viewing this page in Firefox, right-click the image and select "Open Image in New Tab". Look at it there to see the lighter yellow.

As the course setter I'm not taking any blame for it whatsoever. Courses are supposed to be set such that the orienteer finds the feature before they find the control. Again, the control was in the west portion of the 2m x 2m tuft of tall ornamental grass surrounded by mowed grass. The control description specified its location correctly in the west portion of it, and not on the west edge nor west side of it. The tall grass did an excellent job of requiring orienteers to visit the tuft and look in the west part of it to see it just as it should be in such a wide open area. Also, FWIW, the bright red valentine heart attached to the control was hanging down near ground level on the outside edge of the tuft. All taken together, it was an appropriate level of challenge.
We were happy to have many new orienteers run the courses, as this was our first event with National Trails Parks & Recreation District. We look forward to partnering with them for more events in the future.
Many thanks to the volunteers who helped: NTPRD Liason: Penny Dunbar
Setup: Bob & Barbara Hays, Rex Settlemoir, & Ben Bond
Registration: Sharon Bond
Computer Entry: Bob & Barbara Hays
Training: Bob & Barbara Hays, Ben Bond
Starts: Bob & Barbara Hays, Ben Bond
Control Pick-up: Sharon Bond
Matt Bond
Meet Director